Shop with Confidence

Your Purchase is Secure
The Wooden Duck, Striving to Give You Peace Of Mind With The Convenience of Shopping Online
---
Is your checkout processing secure?
We use only the highest form of encryption for the handling of your purchase with us. When you click the Check Out button, from any page within the site, you will be taken to the "secure" part of our web server. All of the information that is sent between you and our server is encrypted for your protection, this is accomplished using Secure Sockets Layer(SSL) and this is why the web address changes to an https:// . You can feel safe communicating with us in this fashion.
We partner with Microsoft Clarity and Microsoft Advertising to capture how you use and interact with our website through behavioral metrics, heatmaps, and session replay to improve and market our products/services. Website usage data is captured using first and third-party cookies and other tracking technologies to determine the popularity of products/services and online activity. Additionally, we use this information for site optimization, fraud/security purposes, and advertising. For more information about how Microsoft collects and uses your data, visit the Microsoft Privacy Statement.
---
Do You Keep My Credit Card Information?
We do not store your credit card number in our database. The last four digits are retained should we need to varify information with you regarding your purchase. The rest of your credit card information is discarded the moment your purchase has been approved.
---
How do I know you are a real company?
We are a Real Life Company!
For additional peace of mind while enjoying shopping on our website, we have had a third party indentification company verify our business, our identity. We realize that very few businesses online go to the extra trouble and expense, however your enjoyment of your experience is an important part of your relationship with us.
---
Can I safely transmit information such as credit card numbers?
You can enter your credit card number on a secure (https) form and transmit the form over the Internet to a secure server without risk of an intermediary obtaining your credit card information. The security features offered by your web browser technology protects commercial transactions, as well as all other communications, from misappropriation and fraud that could otherwise occur as information passes through Internet computers.
With SSL implemented on both the client and server, your Internet communications are transmitted in encrypted form. Information you send can be trusted to arrive privately and unaltered to the server you specify (and no other).
SSL uses authentication and encryption technology. For example, your browsers export implementation of SSL (U.S. government approved) uses a High-grade, 128-bit key size. The encryption established between you and a server remains valid over multiple connections, yet the effort expended to defeat the encryption of one message cannot be leveraged to defeat the next message.
Your browser and secure servers deliver server authentication using signed digital certificates issued by trusted third parties known as certificate authorities. A digital certificate verifies the connection between a server's public key and the server's identification (just as a driver's license verifies the connection between your photograph and your personal identification. Cryptographic checks, using digital signatures, ensure that information within a certificate can be trusted.
You can tell when you have a secure connection by looking at the location (URL) field. If the URL begins with https:// (instead of http://), the document comes from a secure server. To connect to an HTTP server that provides security using the SSL protocol, insert the letter "s" so that the URL begins with https://. You need to use https:// for HTTP URLs with SSL and http:// for HTTP URLs without SSL..
You can also verify the security of a document by examining the security icon in the bottom-left corner of the browser window.
Only your computer and the server can encrypt and decrypt your information. In transit, the information is an unreadable jumble. An intermediary can continue to route the data, and even make copies of it, but the information cannot be decrypted and remains private and safely communicated.
Our standards demand that the web site discloses and complies with its key security practices and ensures that access to the e-Commerce system and data is restricted only to those authorized as stated in our policies.
We use the highest encryption means available to secure our communications with you, our valued customer. We also provide you with the abillity to create and manage your account online safely and securely.
We do not store credit card information online nor is your credit card information sent through electronic means such as email. Once a transaction completes the payment data is destroyed.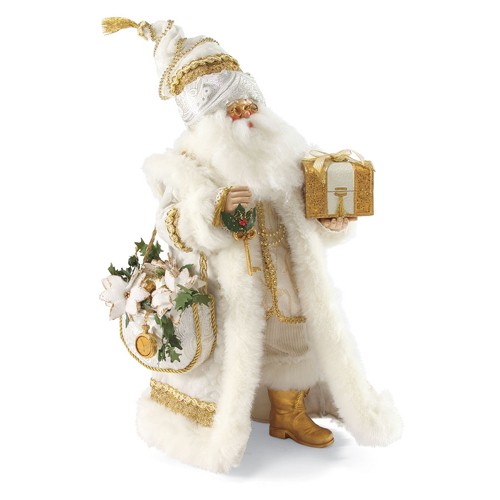 We are certified by various security and trust affiliations: