Skippack Village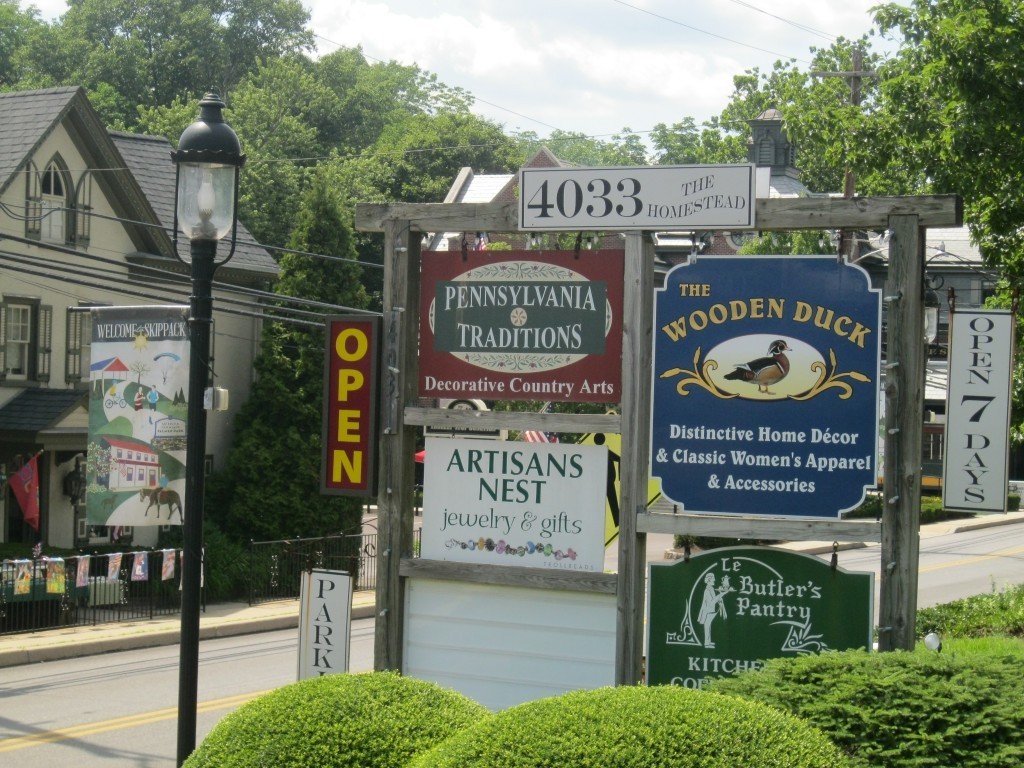 Once a stop on the 1900's rural trolley route, Skippack Village PA is now one of the quaintest shopping villages in Pennsylvania (over 80 shops and restaurants). Creativity and craftsmanship, along with a warm country atmosphere, surround the antique, craft and specialty shops, art galleries and fine restaurants, which are open year round. Most of the shops in Skippack are tucked into renovated original 18th and 19th century buildings, homes, and barns.
They are all clustered in a cozy setting in Montgomery County. Skippack Village has a distinguished place in history as well. The village was one of General George Washington's encampments during the Revolutionary War, just before the Battle of Germantown and his historical stay at Valley Forge. Today, the Village of Skippack and surrounding areas offer a great vacation and relaxing experience for the whole entire family.
Skippack Village also offers a wide variety of exciting dining experiences ranging from authentic Japanese or Italian cuisine to fresh Italian Market hoagies and American diner classics, just to name a few. Not only can you stroll the village enjoying ice cream or a slice of pizza, you can also sit down to a delicious meal at one of the many casual or more upscale establishments. With over twelve unique restaurants and cafes in the area you're sure to find something, if not everything, to satisfy your taste buds and your style.
Click here to browse through the restaurants that are in Skippack Village to get a better feel for these unique restaurants and their atmospheres. View updated menus and specials and learn about restaurant and village events.
For more information on Skippack Village and events, please visit Skippack Village.
To view and download the Skippack Walking Guide, click here.
Wooden Duck Hours – We are open 7 days a week! Monday – Saturday: 10am to 5pm
Sunday: 11am to 5pm
First Friday of the month: May – October – 10am to 9pm