Karen Didion Originals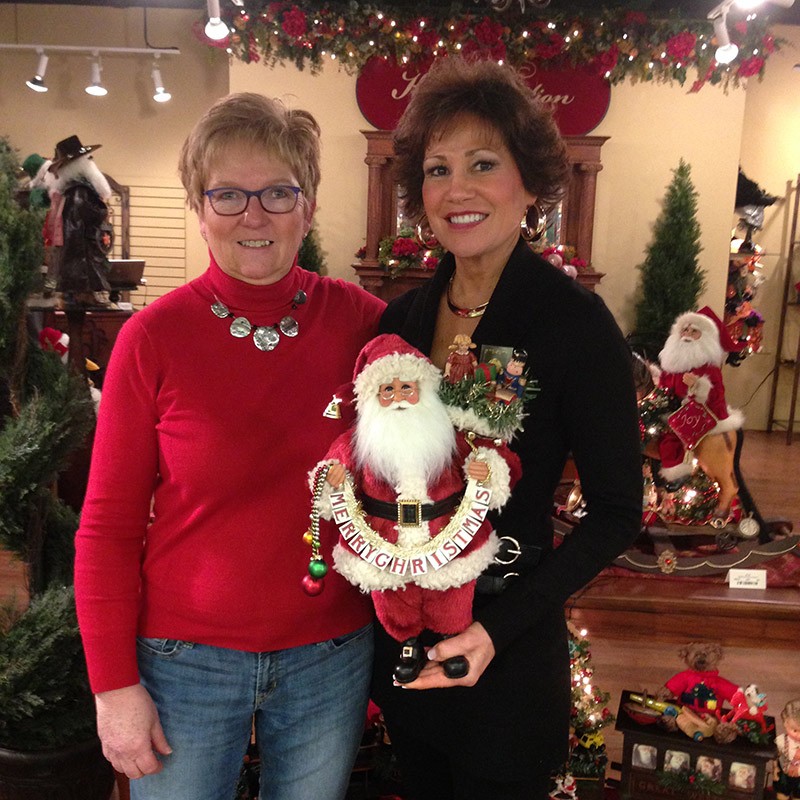 Jane and Karen Didion at the Atlanta Gift Show
Start a new tradition with designer Karen Didion.
Karen Didion brings to life her love of Christmas, family, and tradition with her exclusive designs for holiday and home decoration. With a business that started from the basement of her Missouri home over 20 years ago, Karen Didion has become a renowned designer with her designs being sold throughout the US and internationally.
Known for her handmade quality and exquisite detail, Karen's passion and creativity can be seen in each of her unique designs. Working along side her family, Karen aspires to design collectible pieces that bring to life the true spirit of Christmas and allow to care a new Christmas family tradition.