Byers' Choice - Cries of London Carolers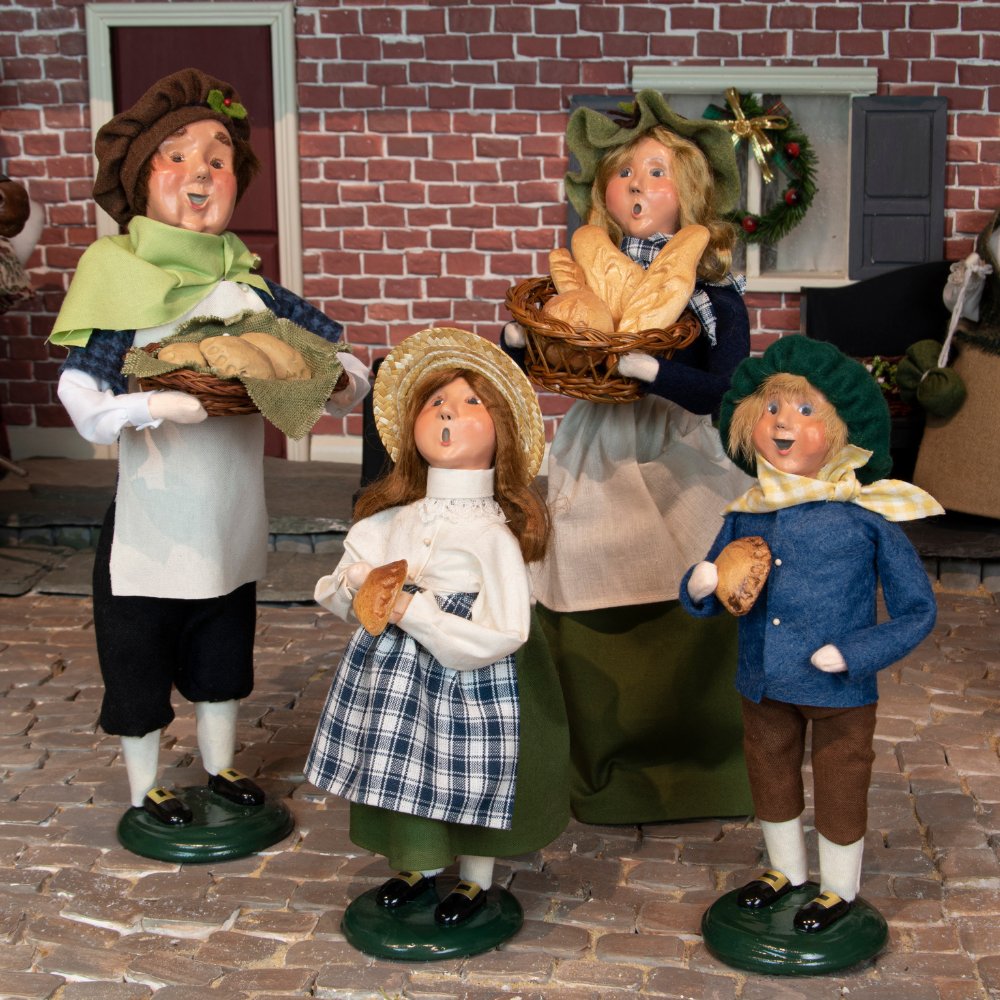 Byers' Choice - Cries of London
In 1991 Joyce introduced the first piece in this series, the "Apple Lady", which has been continually sought after. Each year she designs and introduces a new Caroler to this extremely popular collection. Every Caroler depicts a person on the streets of London selling their wares. After 25 years it remains the top selling series in her collection of Carolers. Each piece is limited to only one year of production.
One of the reasons that this series has been so popular is that the different characters are usually dressed in non-seasonal outfits and can be displayed all year round.
The 2022 Cries of London series features the Cry with Meat Pies, Woman Selling Bread and the Boy and Girl with Pie.