Lori Mitchell - Wizard of Oz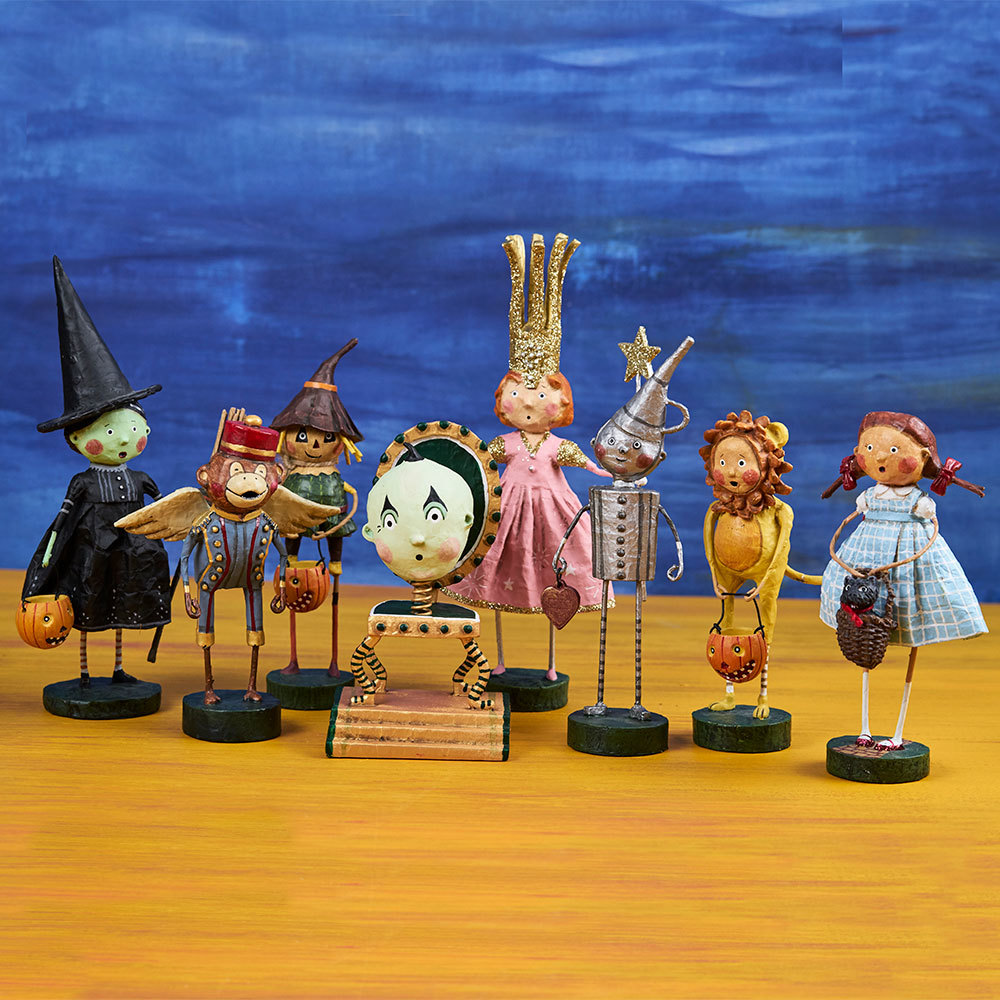 Lori Mitchell - Wizard of Oz
Who better to create figures from the revered children's novel The Wizard of Oz than Lori Mitchell?
Her talent for capturing the heart of the character is evident in each wonderful figure that she has designed from the The Wizard of Oz. From Dorothy with Toto in the basket, the Tin Man and the Cowardly Lion, to the Scarecrow and of course the Wicked Witch, Glinda The Good Witch, the Flying Monkey (Monkey Business) and finally the great Oz himself!! Lori has dressed each figure as their character in the book and film.
Latest additions to this fabulous collection, Missy and Master Munchkin!!