Byers' Choice - Specialty Family Series Carolers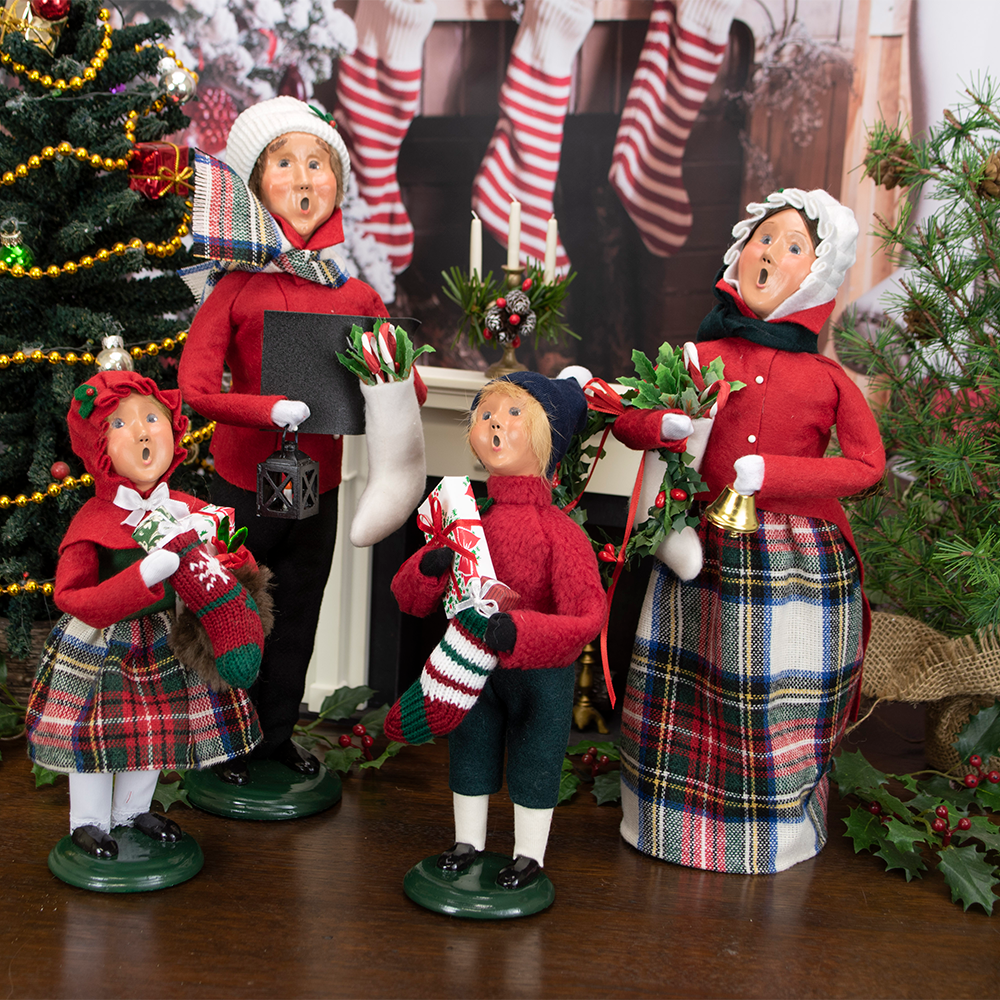 Byers' Choice - Family with Stockings
Byers Choice – Specialty Family Series
Byers' Choice Specialty Family Carolers come in an ever-changing assortment of faces, hair colors, outfits and accessories. Many collectors buy these Carolers to match up with various members of their families.
For 2020, there are three new families that you can choose from:
Roth Family – new!
Market Family – new!
Musical Family – new!
Family with Stocking – new!
Cardinal Family – so popular in 2019 that they were brought back for 2020!
Red Shopping Family
Note: These Traditional Carolers are offered as "what you see is what you get". You will receive the exactly the same Caroler that is pictured. Outfits will not change, hair and eye color color will vary.
Choose your favorite family below!!!!