Patience Brewster
Raggedy Witch Crystal Ball Globe

Patience Brewster - Raggedy Witch Crystal Ball Globe
Description:  As bats, moons, and stars float around her, the Patience Brewster Raggedy Witch Crystal Ball Globe welcomes autumn in spooky style that extends from her head (a checked hat accented with a tiny bats) to her toes (chartreuse high heels). In between, she wears a raggedy outfit in layers of chartreuse, orange, and purple, and she carries her pet crow and her ever-handy broom. This figure is also a music box that plays "This is Halloween" when you crank the bone-shaped handle on the side.
Materials:  Resin and glass. Pieces may vary due to the handmade nature of each product. Imported.
Care and Use:  Wipe with soft, dry cloth. Store in box to prevent breakage.
Dimensions:  5.75" wide, 9.75" tall
Buy This Item!
New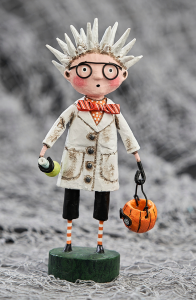 Our price $32.00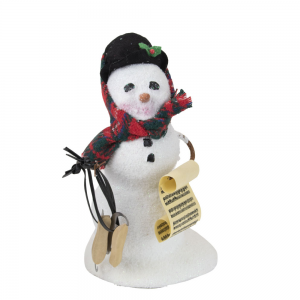 Our price $22.00