Department 56 Halloween Village

Snow Village Halloween - Village Post Office
Frightfully fun and painstakingly detailed, the haunts of this Halloween Village will give you shivers of excitement. Add some spooky accessories and your Halloween will take on a life all its own!
This series of houses and accessories are not just for the avid Department 56 collector, they are for anyone who looks forward to Halloween and is looking for great decorating ideas.
The 2023 Designs are now here!
Please make your selection from the products below….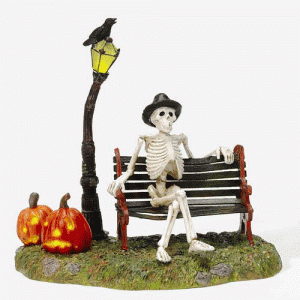 Our price $40.00
Department 56
Resting My Bones